NZDSA Social Sports
As the NZDSA we organize and support the active participation in social sports on the university campus. Get alongside your classmates and even some staff members for some fun (often more competitive that they think) social sports!
Netball – Silver Fillings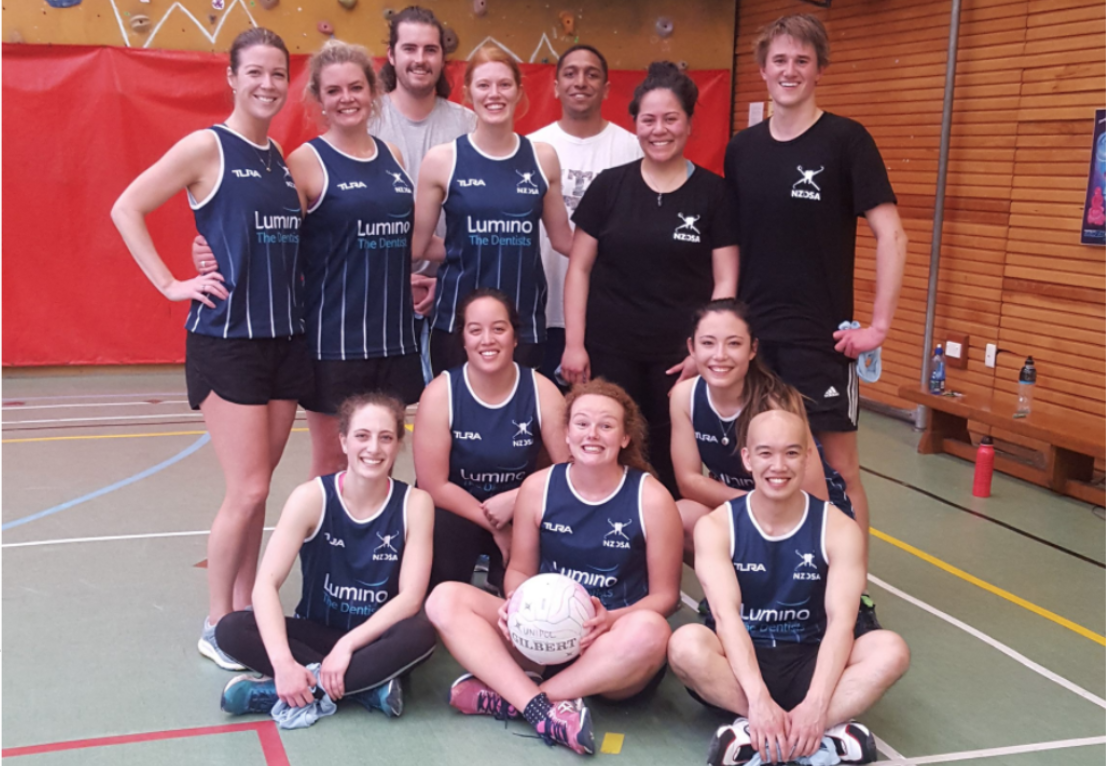 Semester 1 and 2
Games: Tuesday nights 6:15pm – 10:00pm
Number of players: 7
Rules: Max 3 boys on court
Week 11
"It was good! [Too] many people haha… everyone was really into it. Lots of support from the benches and enthusiasm on the court. We won, of course [as] we have a loooong winning streak. Looks like there's some promising players." – N Hale
Week 12
Big turnouts again this week! Not as much game time for everyone as we would like, but shared the burden and came out on top. Some players sitting out this week due to extra numbers. Am working on another team – J Monk
Week 13
"We are live from the courts!" – J Monk
Another great turn out from the fillings this week. Exceptional work in the first quarter gave them the early lead that they continued and kept till the dying minutes. It was close but some mistakes from the opposition at crucial times gave the fillings the deserved win.
Week 11
"We won" – A Jude
The basketball team had a solid first up performance against SOULS. Some serious skills came out to play and the game became very fast paced. Superior teamwork from the Breakers saw them claim victory in 57-44, do the points matter? No, just the winning.
Week 12
"Were definitely the loudest of the two teams" – A Jude
The breakers broke this week, not quite being able hold the other team out for a 34-38 loss. A full team on the court with no subs, great support from all the players. Gracious loss from them.
Week 13
"We Had no subs!" – R Faamoe-Cooper
Basketball struggled this week for numbers getting a full team with no subs. They had to work extra hard. With some assistance from the opposition for a sub, they still couldn't pull off the W they were looking for.
Basketball – Jaw Breakers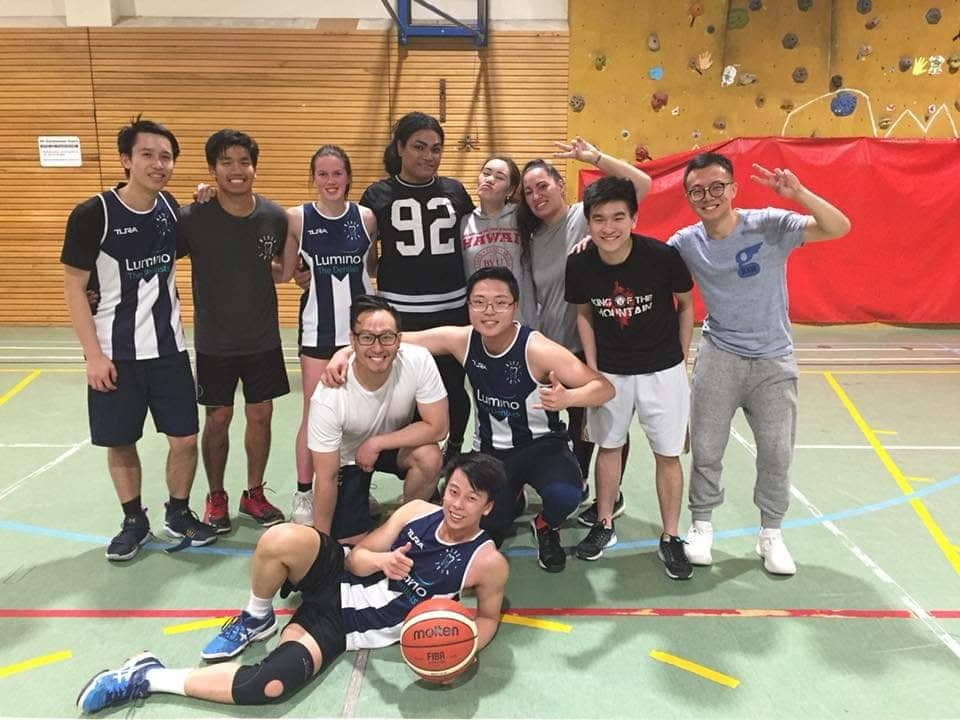 Semester 1 and 2

Games: Wednesday nights 6:15pm – 10:00pm
Number of players: 5
Rules: Min 2 females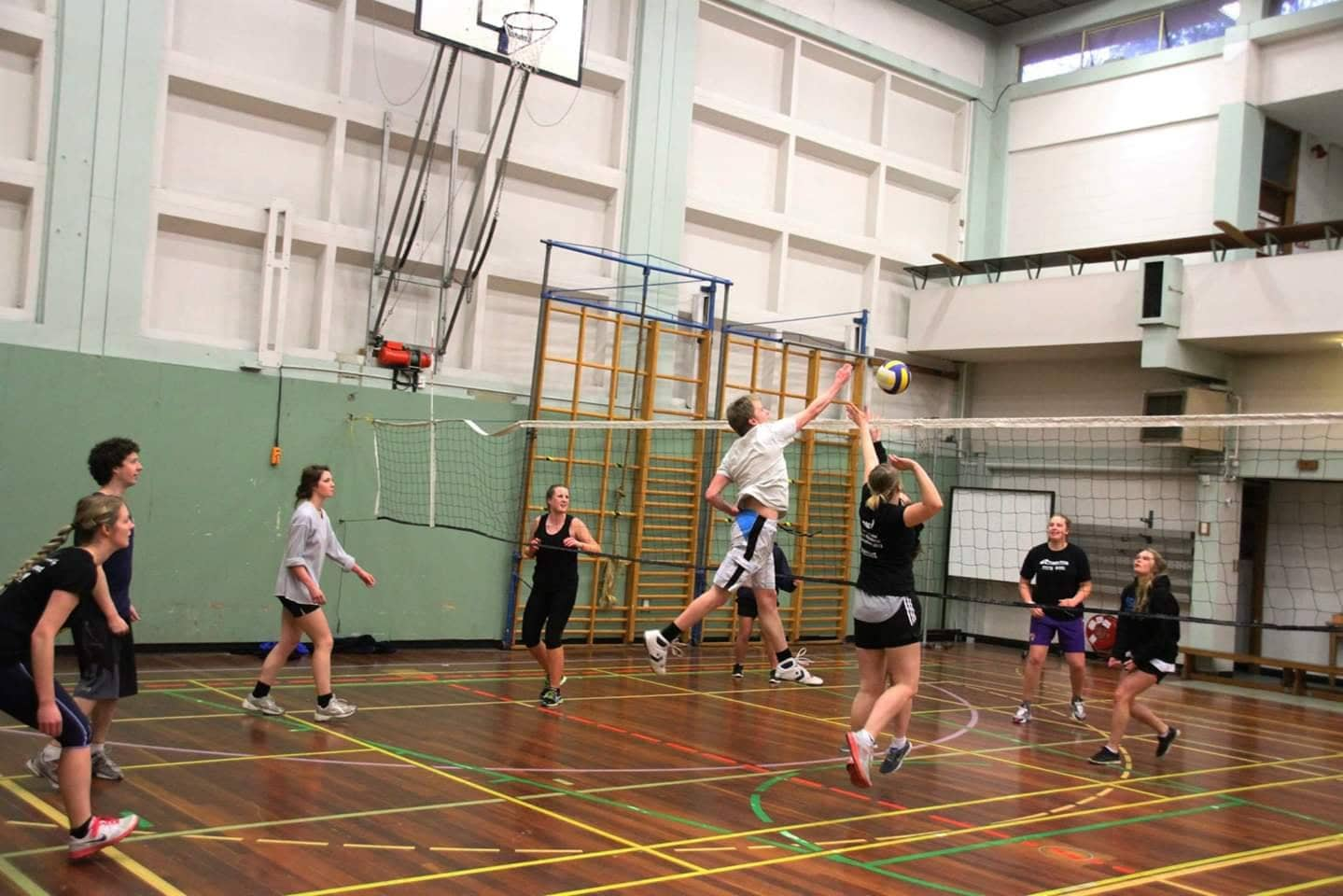 Semester 1 and 2
Games: Wed and Fri nights 6:15 – 10:00pm
Number of players: 6        
Rules: Min 2 females
Week 11
"Does anyone actually know how to play?" – Anon
Another big turnout for the sports teams tonight. Volleyball had enough for two whole teams and subs. The team seamlessly rotated through players giving some obviously skilled players their chance in the spotlight and newbies a chance to not let the ball hit the ground. They came out on top 2 sets to nil.
Week 12
"[We] played another set just for fun" – M Tuivaiti
The crucial 6th team member turned up late into the first set to help push the team over for the first set victory. A strong showing from the super 6 in the second set let them cruise to a 2 nil victory.
Week 13
Kinda unsure what happened, but if you are reading this and not just skipping be rest assured that they probably won because the Volleyball team is kinda epic.
Week 11
"Where is everyone?" – J Kunnethedam
As the only player that could turn up on the day. A social kick around was organised between our soul member and the opposing team. I am sure they all had fun.
Week 12
"More people will come next week!" – M Georgy
This week's game despite being low on numbers, was a solid win for for the Dry Soccerts. 10-5 let them cruise to victory, the mahi was definitely rewarded tonight.
Week 13
"Two games…yeah it was good!"  – J Kunnethedam
Back to back, the football team stepped up and did some real mahi for tonight's games, absolutely sending it for a full 90 mins worth of game time. Some players left feeling like they've been in a premiership team, or more likely just bad air circulation!
Indoor Football – Dry Soccerts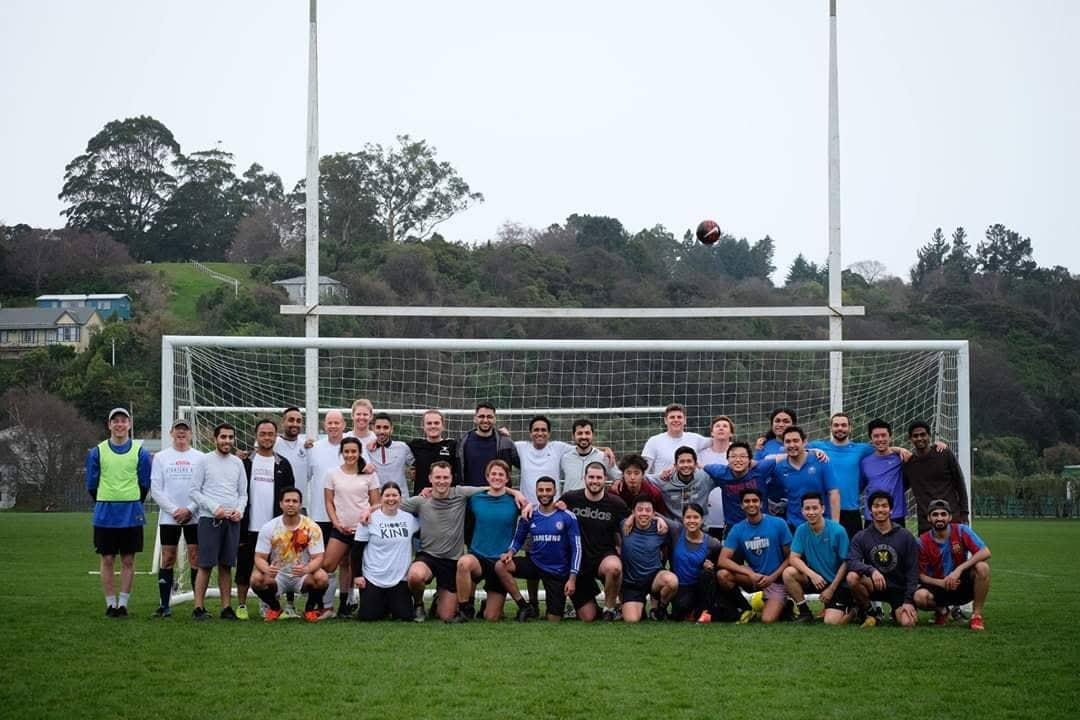 Semester 1 and 2
Games: Wed and Fri nights 6:15pm – 10:00pm
Number of players: 5
Rules: Min 2 females